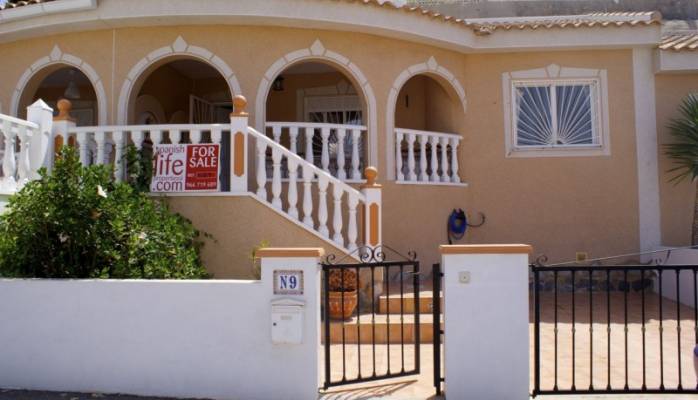 Buy Resale Bungalow in Ciudad Quesada, Orihuela Costa
In Spanish Life Properties offer you the best and most varied selection of properties for sale in Costa Blanca South. Discover our wide range if you are thinking of buying a second hand bungalow in Ciudad Quesada, Orihuela Costa. 
Currently we have between our catalog with houses great features at really attractive prices. A great example is the case of our bungalows resale in Ciudad Quesada, Orihuela Costa. We have six magnificent bungalows available at that point of oriolana geography, the most affordable price is only € 35,000. 
The bungalows of which we speak in this article have a varied number of rooms and dimensions ranging from 35 to 95 square meters. The vast majority of them are surrounded by a rich and full number of essential services and entertainment, as well as quick access to local roads. 
As you may already know, Ciudad Quesada is one of the most demanded areas throughout Orihuela Costa, and hundreds of thousands of people across Europe who have chosen this beautiful Mediterranean enclave to fully enjoy the Spanish lifestyle. 
From Spanish Life Properties always advise the best way to help you find the right home for you. So if you are considering whether to buy a nice bungalow resale in Ciudad Quesada, our agents will be happy to show you our properties in detail. Remember that we will help with all the legal, financial and bureaucratic issues related to buying your home in Spain. Enjoy shopping the home he so richly deserves with Spanish Life Properties. 
We invite you to contact our professional staff if you are thinking of buying one of our bungalows for resale in Ciudad Quesada, Orihuela Costa. We will be pleased to be at your service to provide the best properties in the market.