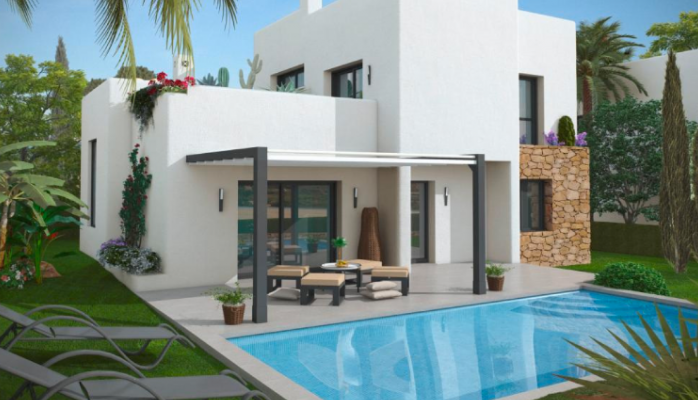 Buy New Detached Villa in Quesada, Costa Blanca
Buying a new independent villa in Quesada, Costa Blanca, is a breeze with Spanish Life Properties. We offer a wide range of homes with great features and competitive prices. 
Through this article we want to tell you about our current range of new detached villas in Quesada, Costa Blanca. It is a magnificent selection of homes located in one of the most privileged areas of the Spanish Levant. Living seasonally or throughout the year in this Mediterranean paradise you will enjoy the lush beauty of the environment and landscapes of real dream. 
Note that Ciudad Quesada is an area of ​​international and dynamic spirit, which offers its residents an endless variety of basic services and entertainment. Also, from here is very easy to reach other places of interest in the area or move to local beaches, as the road connections are really good in all the province of Alicante. 
If you are a golf lover, you may be interested to know that the prestigious club La Marquesa is located north of Ciudad Quesada, allowing you to enjoy every day of your favorite sport on a purely Mediterranean environment. 
For anyone who wants to buy a new independent villa in Quesada, Spanish Life Properties available in upscale homes, which represent a unique opportunity. We have houses both modern and Mediterranean, so you can choose the villa that suits your tastes. Enjoy a home with its elegant architecture and exclusive environment film. 
The vast majority of our new independent villas in Quesada with interesting extras; such as garden, fully equipped kitchen, solarium and parking among many others. Please note that we offer a wide variety of dimensions and number of rooms. 
In short, buying a new independent villa in Quesada, Costa Blanca, will be a fully informed decision. Enjoy buying the home of your dreams with Spanish Life Properties.