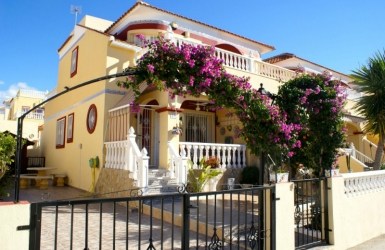 Buy resale detached villa on the Costa Blanca south Crispin. The opportunity you've been waiting
In Spanish Life Properties  put at your fingertips the best opportunities to buy a resale detached villa in Lo Crispin, on the southern Costa Blanca, on the Mediterranean Sea.
In the catalog of our website you will find several properties including discovering the perfect home for you. To help in the selection of your home, Spanish Life Properties has the best team of professionals dedicated to 100% on helping you choose the place according to your preferences.
All resale properties available to us have a perfectly maintained and a superb finishes. In our company we care our customers, and that is why the homes that we offer have many extras that provide quality of life to stay in your new home.
Do not miss this opportunity to purchase a detached villa resale in Lo Crispin Costa Blanca South, a place where the sun shines 360 days a year and, for some time, has a large immigrant population from northern countries such as Germany, UK, Netherlands, Russia ... etc. Together they make international communities in different places are there in the coast of the Province of Alicante and all of them are perfectly connected by land with which to move from one location to another is very easy.
As Crispin will have separate apartments or developments near the beach. Individual apartments or something more family houses away from population centers. Enjoy the golf course that hosts the zone or to the great beaches of crystal sand, choose the way to enjoy the Spanish Lifestile..
Contact us now and start to be advised by our team of professionals will help you find the perfect property you're looking for.