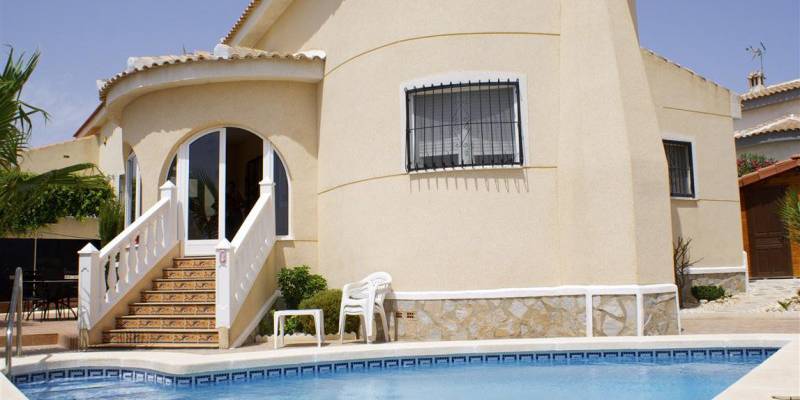 Buy Resale Detached Villa in Quesada Costa Blanca South
f you are interested in living in the best property in a village surrounded by a privileged natural environment and at the same time is in the center of the city, you've found the perfect property. If it comes to buying a townhouse resale in Quesada, in the South of the Costa Blanca, Spanish Life Properties has a wide selection of homes that meet the above requirements.
In our company you will find the best homes to buy new or second hand. In addition we help you sell your previous home. Put yourself in the hands of the team of Spanish Life Properties and trust their expertise to advise you on such an important purchase is a new property of matter.
In our extensive range you'll find all kinds of properties and a fairly wide range of prices. That is, we have from the most luxurious to the most comfortable and functional apartments homes. In either case, the relationship between quality and price of our homes far exceeds the supply of other real estate, which make more use of the area having the properties in the properties themselves, in the end, just being fundamental.
To buy second hand in the center of Ciudad Quesada, or any area of the Costa Blanca with all guarantees, it's best to rely on a realtor with years of experience and professionalism in their work. Do not let anyone into the hands of such an important decision if you want to keep under control absolutely every detail.
Besides a stunning location in the city, the properties we have for customers who want to purchase a townhouse resale in Quesada, in the south of the Costa Blanca offer all basic services for citizens in the front door. Transport, shops, banks and restaurants of all kinds are spread throughout the city. Also, from your villa in central Quesada you can reach the beach in few steps. Also accounts with several golf clubs in which to spend the most relaxed moments.
Lastly, if you settle in Quesada, in the south of the Costa Blanca, you will have the opportunity to see first hand, the largest shopping center in Europe, Zenia Boulevard. This huge mall has over 150 shops where you can spend many pleasant and funny moments while you shop.
You see, the alternatives of leisure and relaxation are endless. Moreover considering the possibility of scrolling through all the towns of the Costa Blanca and Costa Calida very easily, thanks to the magnificent existing road connections in the area.
Do not wait to contact our agents. They will get to work immediately to find the right property for you. Buying a townhouse resale in Quesada, in the South of the Costa Blanca is now easier than ever thanks to Spanish Life Properties