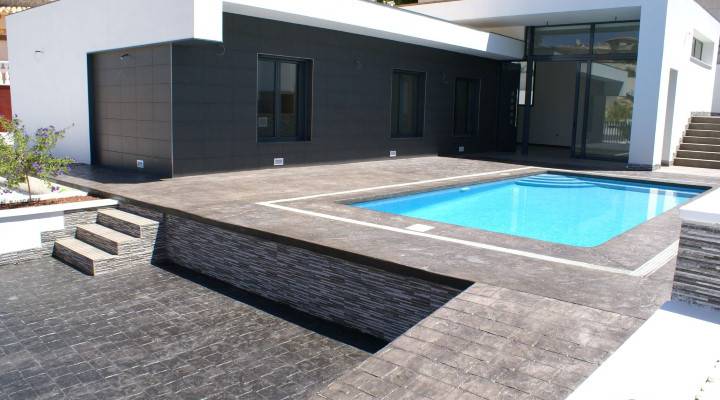 Buy New Detached Villa in Quesada Costa Blanca South
Our clients seek the best choice for adequate housing somewhere near the Mediterranean Sea to enjoy the best climate and living conditions much more pleasant than in their home countries. Spanish Life Properties Trust to buy a new detached villa in Quesada, in the South Costa Blanca Alicante, is one of the best choices you can perform. Here we explain why.
Because this small town very close to Torrevieja and beaches offers the opportunity to enjoy both the calmer and more relaxed plans, and have fun at all times with many attractions to visit and leisure sites where shopping or have a drink.
These localities in which Spanish Life Properties, your real estate in Quesada Costa Blanca, has properties are so well equipped that have emerged from nowhere and with the arrival since the 70'de foreign nationals. These sick of the bad weather and the cold of their countries in northern Europe decided to come live Spanish Lifestyle and rest in the best conditions. Now, thanks to our property you will also have the opportunity to experience the magical corners of the Costa Blanca, living in a new or high quality rental home.
In our extensive catalog you will find homes of all types. Whether you are interested in renting as buying or selling a home in Costa Blanca. Apartments, bungalows, chalets, villas and even a few plots and premises, although in new or second-hand where you will find the best opportunities in our company housing.
Trust the professionals of repute in Spanish Life Properties and also get all kinds of help in administrative and legal work that requiresthe purchase of your new apartment on the Costa Blanca. Contact us both to buy and to sell properties on the Costa Blanca of the highest quality. You will see with our personalized service, before long you are enjoying the Costa Blanca in the ideal home for you.