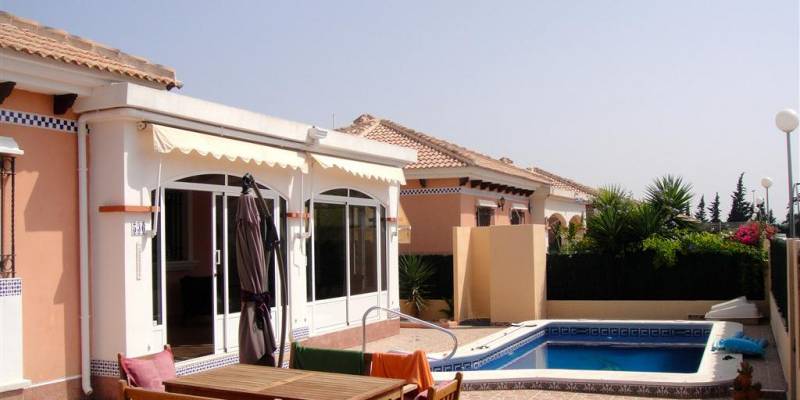 Buy Resale Detached Villa in Los Montesinos Costa Blanca South
Buy resale detached villa in Los Montesinos Costa Blanca South is the best way to get a property of the highest quality in the middle of a place called as a natural paradise and in the best conditions for much less than you think. In Spanish Life Properties, Real Estate Agency in Ciudad Quesada, Costa Blanca we have the best selection of properties along the Costa Blanca.
Our Realtor and hosts several years of experience in the Spanish property market, bringing our full knowledge of the fundamental aspects allow us to offer our clients the best advice. Our goal is to provide a personalized service tailored to the needs of each client, thus we be sure that we will find the home of your dreams.
This time we advise interested in buying a resale detached villa in Los Montesinos. In this tiny village of just 6,000 customers are finding true happiness to be living in a first class property with all the necessary extras to make your stay more comfortable while living between two natural salt lakes of colors pinks and oranges, unique in the world.
This town is home to a large percentage of foreign population. Germans, British, French and ultimately from northern Europe to reach the shores of the Mediterranean in search of a relaxed, quiet life and the best natural surroundings and with good weather in the world. Located between the two lakes that make up the Natural Park Salinas de la Mata, properties in Spanish Life Properties we make available to our clients in this town are of great quality. We are the best to sell resale properties on the Costa Blanca.
As in the other towns on the Costa Blanca where our estate agent has homes for sale, houses that we offer in Los Montesinos have the highest quality and are in perfect condition, ready to move in on them when desired. Take advantage of great personal service from our agents, which will help you find the perfect home for you.
Furthermore, in Spanish Life Properties we help you sell your home. It's a great way to cut the cost of buying a resale detached villa in Los Montesinos in the South Costa Blanca. Contact our estate agent if you want to sell your home on the Costa Blanca or to directly perform the acquisition of the property of your dreams.