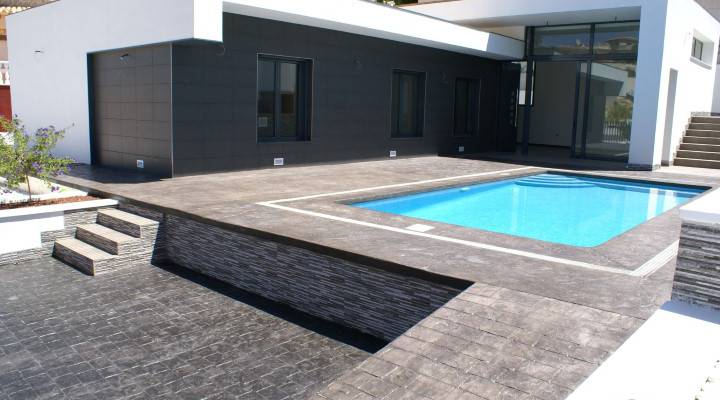 New Detached Villa to Buy in Quesada Costa Blanca South
With Spanish Life Properties you can get with a new detached villa for sale in Costa Blanca South Quesada. The fact is that many of our clients think that getting a modern villa with the best finish and interior design with the highest level of equipment is an impossible task without spending a disproportionate amount of money. However, if you have lots and delve into the real estate market with the right guides you'll get much better than what you've seen so far.
With our specialized in selling properties in Rojales Ciudad Quesada or in any city of the Costa Blanca real estate you can access new or used homes of all types. Apartments, houses, villas, bungalows, etc. With all the extras and ready for you to come to live in them whenever you want.
First in the UK, and over ten years in the Spanish Costa Blanca, Spanish Life Properties is a realtor who has extensive experience and knowledge of the real estate market in the area. We specialize in working with foreign clients, especially in northern Europe who rely on us to buy property in Costa Blanca in Spain and to find their perfect home in paradise where the sun shines 300 days a year.
We are able to offer the best personalized advice and by which we adapt to the specific needs of each client to provide a highly satisfying experience and the need to find a perfect home.
One of the best opportunities we can find right now on our website is to make a new detached villa for sale in Costa Blanca South Quesada. Anyway, if you want to buy or sell a home in Ciudad Quesada or any other point on the Costa Blanca, please contact us today. We are available to help you buy or sell a property.