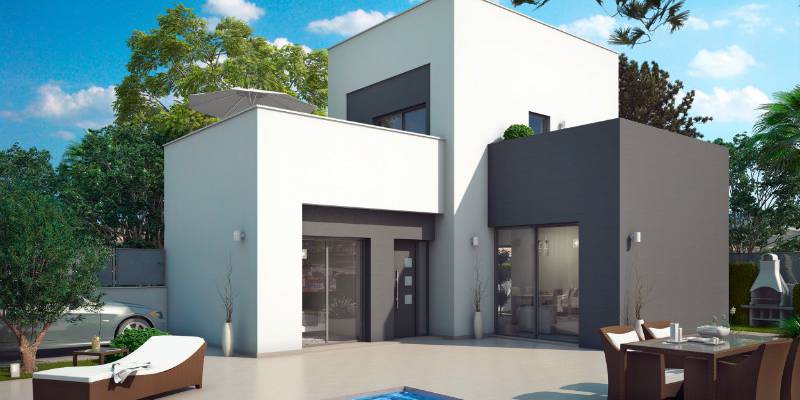 New Detached Villa to Buy in Rojales Costa Blanca South
If you're planning to move you to the Costa Blanca or purchase a vacation home in Spanish Life Properties have several properties that we recommend. Because the option to take an interest in a new detached villa for sale in Rojales, south of the Costa Blanca lets you fully enjoy the majesty of living in a luxury property in a paradise.
In our real estate on the Costa Blanca easily find a home to your liking. We have a superb selection of properties along the Costa Blanca. New or used, in any case you can be sure of the quality and status of all our properties. In Spanish Life Properties are experts in selling homes in the Costa Blanca and throughout our history we have differentiated by showing our customers homes in perfect condition, ready to move in whether they are new as if they are second hand .
As I have said, if you want a fresh new detached villa for sale in Rojales, or any other town on the Costa Blanca, need the help of a real estate with experience and knowledge of the property market in the area. Furthermore, it is advisable to ensure to find an agency to be involved in your advice thus find a suitable house for your tastes, possibilities and preferences. In our Buying guide you'll find all the information you need to know to buy a property on the Costa Blanca in Spain.
Know that in Rojales our customers have been able to find a quiet life where you feel at home. Thanks to the excellent infrastructure of the area to welcome and accommodate the tourists from northern Europe, have created international communities who enjoy peace and harmony of all options for leisure and fun that comprise the area. Theme parks, the largest shopping center in Europe, and the whole array of nightlife, dining, etc ...
If you want to buy or sell a home in Ciudad Quesada or any other point on the Costa Blanca, please contact us today. We are at your disposal to provide you access to our amazing detached villa for sale in Rojales.