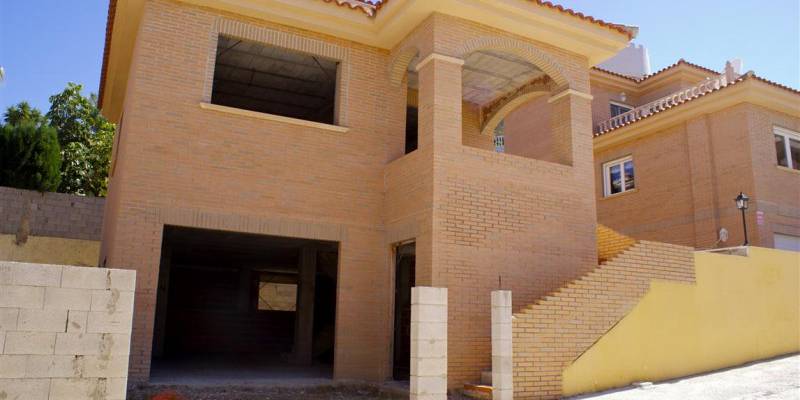 Key Ready Villa to Buy in Ciudad Quesada Costa Blanca
We recommend Key Ready villa for sale in Ciudad Quesada, south of the Costa Blanca, one of the main locations throughout the area for its importance in the host of tourism and all the options available to visitors for fun.
Find a home that will match a charming town is easy on the Costa Blanca with Spanish Life Properties. We have incredible opportunities to give to a property of the highest quality at the best price in this Spanish paradise.
Because to have a house of our real estate on the Costa Blanca will know the best aspects of life in this idyllic area of the map. Our homes are equipped with all the necessary extras to give your category experience you expect. Moreover, in many towns on the Costa Blanca where we have opportunities for you, you'll enjoy easy access to all basic services.
Likewise, I live surrounded by the natural surroundings of Torrevieja, enjoying the best areas of the Mediterranean coast will give your experience a quality of life that our customers appreciate with fervor. Many of our customers, from the north of Europe in search of Spanish lifestyle tourists, appreciate the proximity to places like Ciudad Quesada, which have turnkey villas for sale for you, with clubs and golf courses the best quality where they can spend their days enjoying your favorite sport in an unbeatable setting.
The Spanish cuisine, low prices of life and good health system make this a mandatory destination for tourism. Not surprisingly, this area has become a place where many nationalities come together and coexist in harmony. The many leisure and entertainment options that can be found south of the Costa Blanca and the chance to meet these sensations from places and most optimal for relaxation and rest homes, form a perfect cocktail in which a key ready villa sale on the Costa Blanca can be the icing on the cake. With the help of Spanish Life Properties you will find an ideal property for your needs. We will help you get the maximum satisfaction.
If you want to buy or sell a home in Ciudad Quesada or any other point on the Costa Blanca, please contact us. We are available to help you buy or sell new properties on the Costa Blanca.