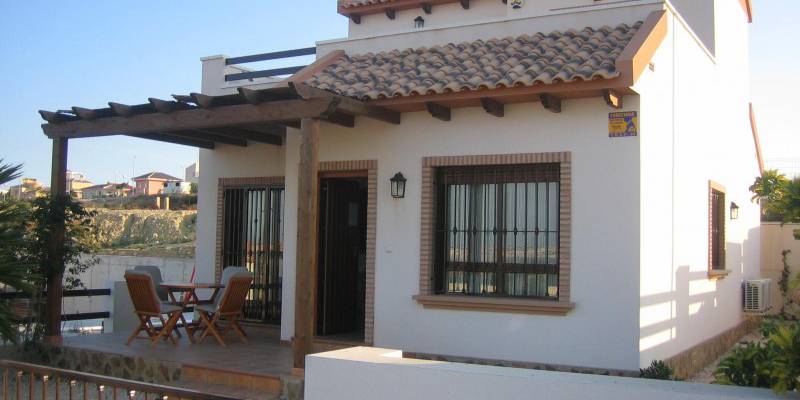 Buy New Villa in Ciudad Quesada Costa Blanca South
We are in a really good place to buy a new villa on the Costa Blanca time. Since the bursting of the housing bubble, housing prices began to fall and now we find that the acquisition of a house in Ciudad Quesada, Torrevieja, Alicante or any of the towns along the coast of the Mediterranean Sea is much cheaper than seven years ago.
In Spanish Life Properties, the best real estate on the Costa Blanca are the best opportunities to get the home of your dreams in paradise. And not talking about just any house. The properties of our property, whether new or second hand are in a flawless presentation and maintenance, and are ready to welcome tenants who want to learn relaxation and pleasant climate of this area first hand and in the best home.
Because when buying a new villa on the Costa Blanca in Ciudad Quesada for example, our customers have the opportunity to enjoy the best golf courses of many that are in the area. Ciudad Quesada has golf clubs such as La Marquesa in which our customers spend entire days enjoying your favorite and contact the best nature and environment that have known sport. On the other hand is extremely broad socio cultural and gastronomic offer of these places.
A few enclaves in recent years has tripled its population thanks to the arrival of people from Northern Europe who are interested in selling properties in Ciudad Quesada Costa Blanca. And the truth is that buying a new villa on the Costa Blanca do big business. Because prices had never reached such low levels as current and that given the growth that is occurring in the area, do not know how soon start to rise.
To not go wrong in your choice, what you need is advice from a real estate agency as Spanish Life Properties, able to offer personalized advice and meet all your suggestions quickly, directly and efficiently. Also, if to address the purchase of your new property you need liquidity, before we can help with the sale of your home. If you want to enjoy all these benefits to buy or sell a home in Ciudad Quesada or any other point on the Costa Blanca, please contact us.