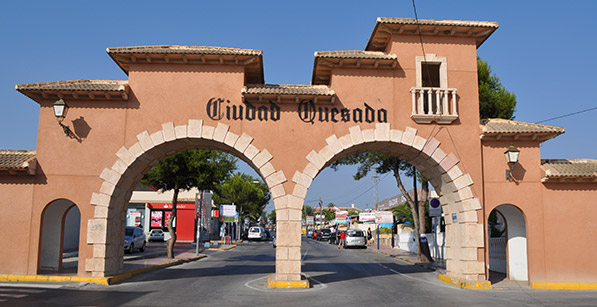 ​Ciudad Quesada, Costa Blanca South
If you are reading this post it is very likely you are thinking of buying a house in Costa Blanca Spain, or the idea has crossed your mind and we have plenty of properties for Sale in Ciudad Quesada area. If you choose the search facility on Spanish Life Properties website it will help you see which options are available for your budget. If you need somewhere to stay while you are looking for a property to buy check out Tripadvisor for hotels in the area

Since its birth back in the 70s the urbanisation popularity has been growing to become one of the preferred alternatives for those who want to enjoy the Mediterranean coast. Nowadays there is a whole expat community who enjoy a quiet life and a great weather almost all year round, two of the main reasons why Ciudad Quesada has become what it is today. Quesada has something for everyone. Less than 15 minutes driving from Ciudad Quesada is the fantastic Guardamar and Torrevieja beaches.
There are a few golf courses in the surrounding area the closest is La Marquesa which is located next to the urbanisation. Thanks to the greatest temperatures on the Costa Blanca you will be able to enjoy playing golf practically all year. Maybe the weather that you will find here is the best to practice golf. For this reason, the Costa Blanca has become one of the best Europa destinations to play this sport. So if you like playing golf I can promise you will love this area.
Aqua Park - A water park for the little ones
With a total surface of more than 21,000 square meters the Aquapark is located in a natural valley within the urbanization Ciudad Quesada Rojales (Alicante), it is open from the end of May until the beginning of September.
These are some of the water park attractions:
Magic Carpet
Kamikaze
Zig-Zag
Amazon
Rio Yukatan
Pool
If you need more information about schedules and prices visit the Aquapark website by clicking here.
Eating out in Quesada
You will find lots of bars and restaurants in there. If you visit the famous Tripadvisor platform will be able to find out some different restaurants in Ciudad Quesada: Italian food, "tapas" or Asian cuisine are just some examples. There is a wide variety for all tastes and budgets.

Click here to see the 44 restaurants listed in Tripadvisor.
I hope the post has been helpful for you. The subject on this article has been focused on entertainment topics but I would not say bye without saying the urbanisation has bus services, pharmacies, car hiring service, all kind of shops and supermarkets. There is also a forum called Talk Quesada where you will find out some interesting information for you. As you can see, there are no lacks here.
If you are around or plan to come here, please, visit us! We will be happy to help you