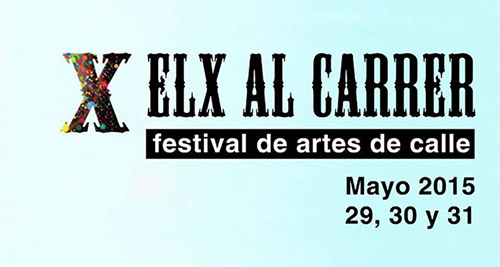 "Elx al Carrer" - Artists in the street of Elche
The 10th edition of "Elx al Carrer" will take place from Friday 29th to Sunday 31st May 2015.
The festival was born in 2011 to promote the theater and street art. It was an initiative to convert the streets and squares of the city in a big stage, where people had the chance to enjoy different artistic disciplines. It could be a great opportunity to explore the city and enjoy, the central area of Elche will be transformed within the next days with lots of performances and activities. The only requirement is to go out and have a good time :-)
Would you like to see what happen in there? Here are two videos of previous editions:
Several street performers will be there: acrobats, jugglers, street dancers... Also, there will be an artisans market where you will find out a wide variety of interesting craft items.
If you want more information about the event please click the link below to see "Elx al carrer" brochure: