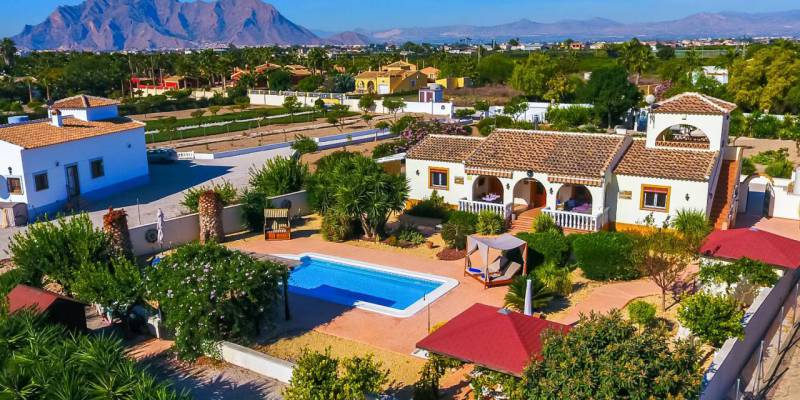 Spanish Life Properties updates its catalogue offering this stunning country house for sale in Almoradi
Keep up with the list of homes from Spanish Life Properties with this gorgeous country house for sale in Almoradi with private pool and mountain views. It is a pleasure to introduce to you to more details about its beautiful interior design and how amazing it is living in such an idyllic open valley property in Costa Blanca South.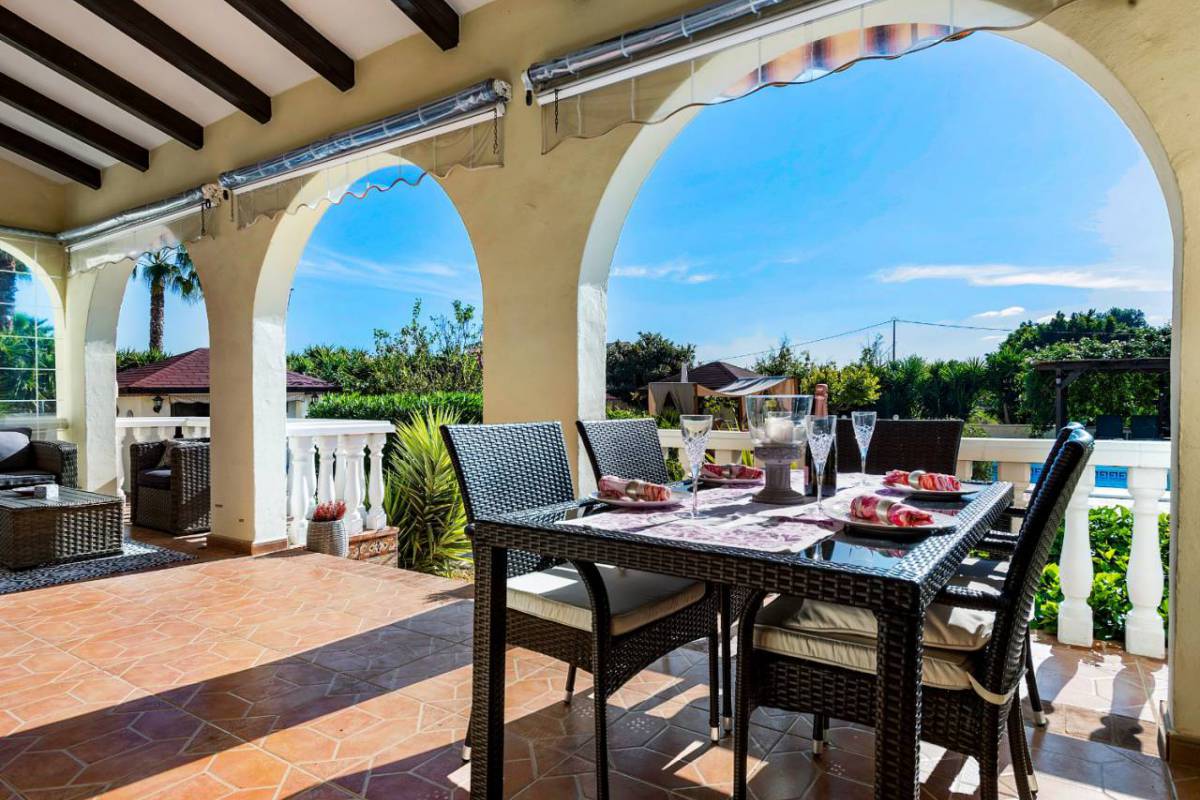 One of the advantages of being in Almoradi is its sunny weather. With an average annual temperature of 18 ºC with more than 300 days of radiant sunshine, you can enjoy outdoor activities at any time. The plot is benefits from being south facing, it has a fabulous chill out area by the side of the pool or sitting on the private terrace while tasting the most brilliant product of the region: artichokes.
What do you know more about Almoradí? This municipality of Alicante is located in the heart of the Vega Baja and stands out for its long agricultural tradition. The perfume of trees and flowers will invade you with pleasure. Around the crops you can see numbers of orchards full of fresh vegetables that are served in the most traditional bars and restaurants in the area.
Find out the benefits of living in this amazing country house for sale in Almoradí
If you are fond on nature and you would like to spend more time along with your family or couple, we offer you a compelling solution: a comfortable accommodation in this country house for sale in Almoradi far away from the annoying noise. Look at what there is inside the property: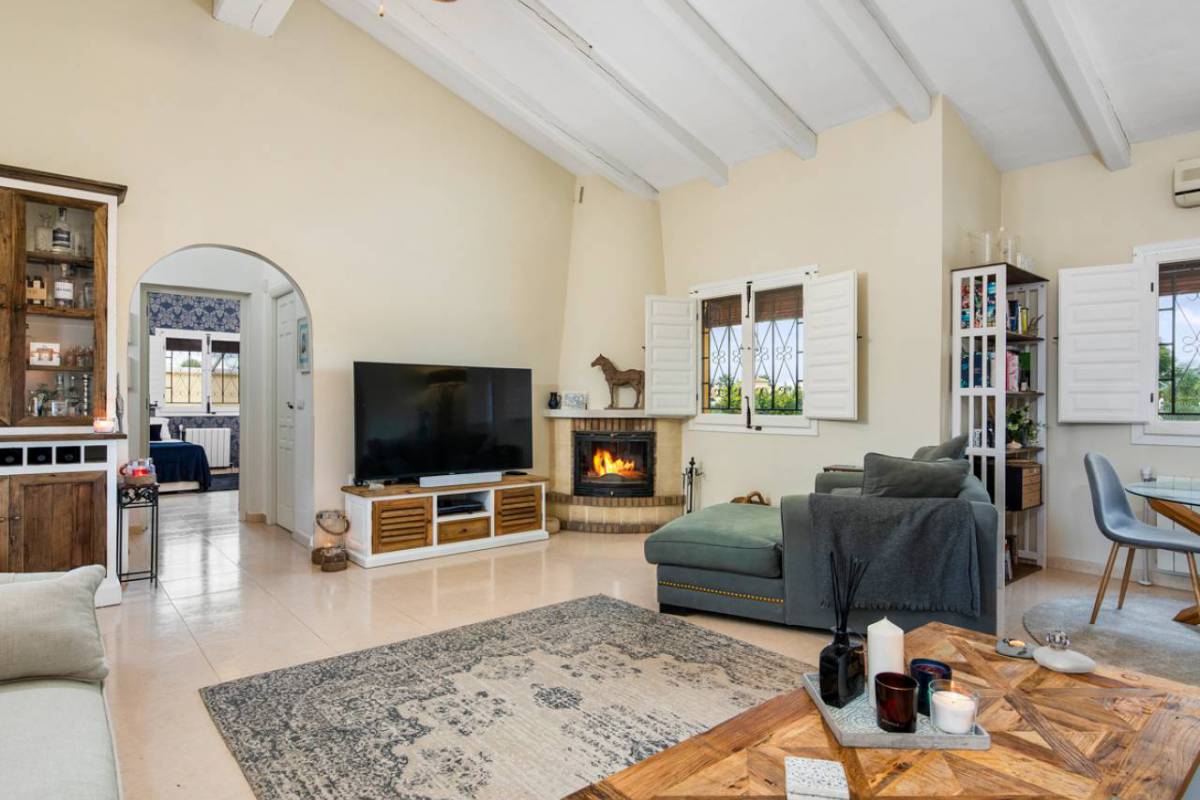 From the main door you will access to 1 large living room with fireplace, 1 independent kitchen, 3 bedrooms, 2 bathrooms, 1 balcony of 10m2, 1 private terrace and 1 solarium with beautiful scenery. It has a very unique design since it combines rustic tones with modern details. The rooms are equipped with heating to acclimatize the house to the owners needs.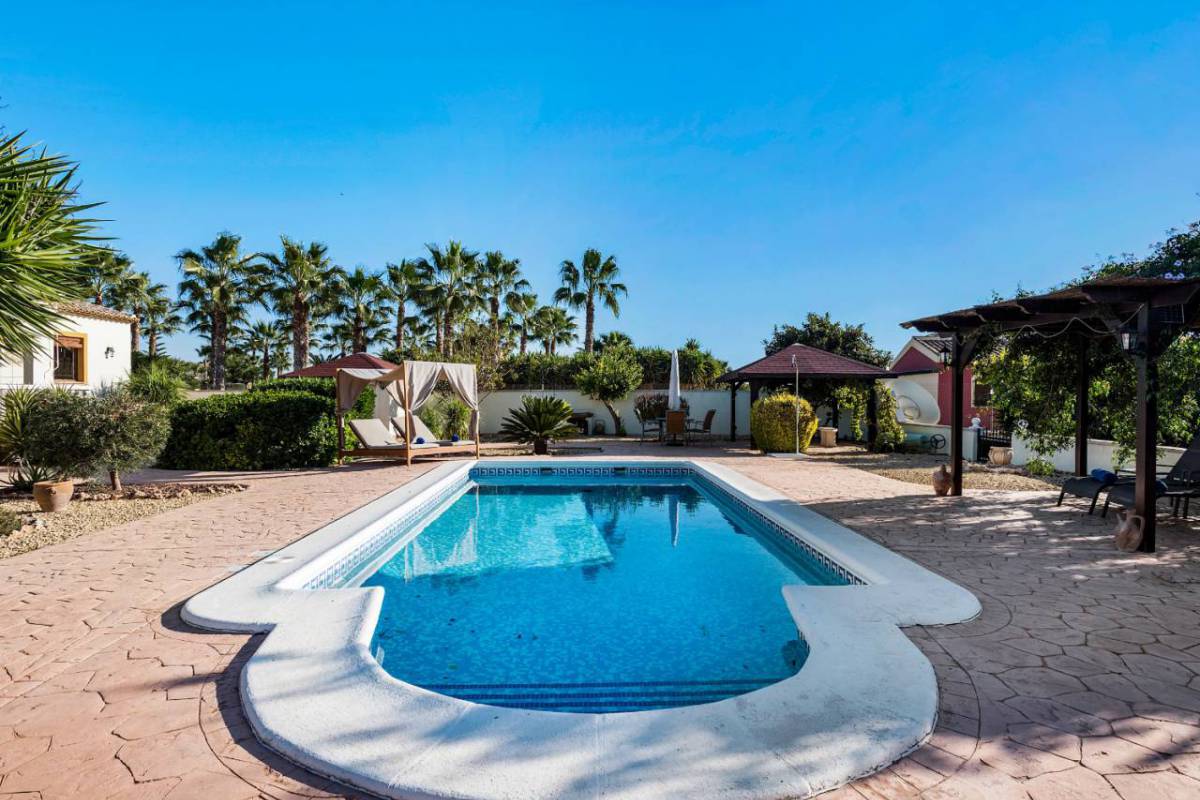 There is no better way to enjoy the hot summers with a lovely dip in the pool. Thanks to its excellent location you can access the beaches and coves of Costa Blanca South easily. On the other hand, if you are keen on golf sport or you would like to take up golf, you will find two renowned courses in the area in just 15 minutes: La Marquesa Golf in Ciudad Quesada and La Finca Golf in Algorfa.
If you are interested in our country house for sale in Almoradi, contact our Real Estate Office in Ciudad Quesada
Looking for a quiet finca like our country house for sale in Almoradí? Take advantage of the opportunity offered by Spanish Life Properties and surprise your family with top accommodation. The house meets the necessary conditions to feel good.
If you would like to visit it, our Estate Agents in Costa Blanca will be so glad to take you to look at the area to view this gorgeous home. Are you coming from abroad? There is nothing to worry about as this property is located just half an hour from the airport of Elche - Alicante.
Book a visit or request further information through the following contact details:
Address: Avda. de las Naciones, Local Comercial 1A, Nº 30 Ciudad Quesada (Rojales). CP: 03170
Telephone: +34 966 719 689
For more information: https://spanishlifeproperties.es/property/110754/country-house-for-sale-in-almoradi/
Image gallery