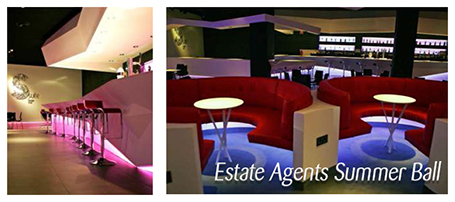 First ever Estate Agents Summer Ball
Industry professionals invited to enjoy a great night out
The first ever Estate Agents Summer Ball is a chance for people within the industry to enjoy a great night out networking and making new contacts as well as raising money for charity.
The event is being held at the five star La Finca Golf and Spa Resort in Algorfa on June 12.
Organised by Spanish Life Properties SL, based in Quesada, owner Mark Roscoe wanted to bring together industry professionals whilst supporting local charities. He promises it will be a fabulous event full of surprises and great entertainment. There will be an auction with various lots, including two tickets to see Spandau Ballet live in Madrid on June 18. Due to the short time period from the Summer Ball to the concert, bids are now being taken by emailing sueinthesun@hotmail.co.uk with money raised going to support the Elche Children's Home.
The night starts with pre-dinner cocktails at 8pm around the pool before a three-course meal with wine and coffee in the Pavilion. Afterwards, guests are invited to dance the night away in the Suite Lounge. A special rate has also been agreed with the hotel for those wishing to stay over.
It is hoped the Summer Ball will raise lots of money for the Elche Children's Home and become a regular event with plans already in place for a Christmas Ball.
Tickets cost €45 per person, email kellie@slpsl.com for tickets or more information.